Bernard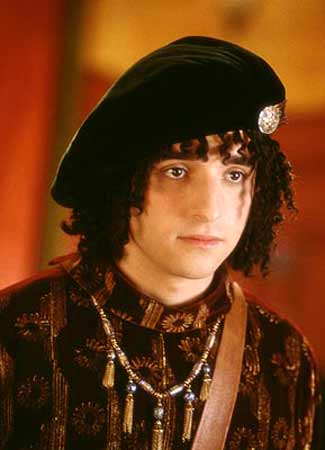 Gender: Male
Age: About 1,600 (17 human years)
Personality: Bernard has a good heart, but he doesn't always know how to show it. He can be very snippy and impatient. He is a hard worker and always gets the job done. He can either appear friendly or mean.
History: Bernard has had a bad past he won't tell anyone about. His history is very mysterious.

Brooke
Gender: Female
Age: 16
Grade: 11
Appearance: Short, wavy, brown hair; green eyes; 5'4"
Personality: Brooke is very creative. She is always thinking up new projects. In her heart, she's still a kid. She is very friendly and outgoing. She is curious about everything around her. She believes in the goodness of people.
History: Brooke is best friends with her fraternal twin Sophia, even though they are very different. They lived in Minnesota, but headed north when their parents died in a fire.
Sophia
Gender: Female
Age: 16
Grade: 10
Appearance: Long, straight, blond hair; blue eyes, 5'8"
Personality: Sophia is very intelligent. She loves figuring out problems. She views everything logically. She can seem cold at times because of this, but once you get to know her she's really nice.
History: Same as Brooke